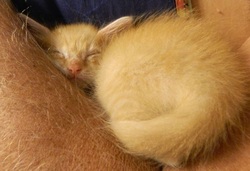 When I came to live in my new forever home I was still really little. So little, in fact, that Mom made me sleep in the carrier the first few nights because she was worried I 'd get squashed if they rolled over during the night!

It was also important that I be introduced to the rest of the pack gradually...at least that's what Mom & Dad had always been led to believe. In truth, we were all good right away. Well, I was good...and that's what it's all about!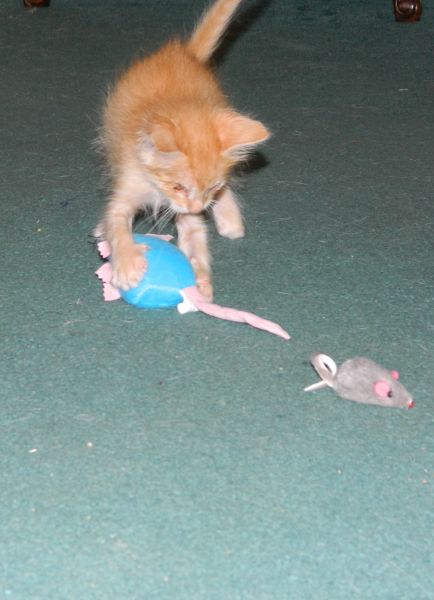 Even my toys were bigger than me!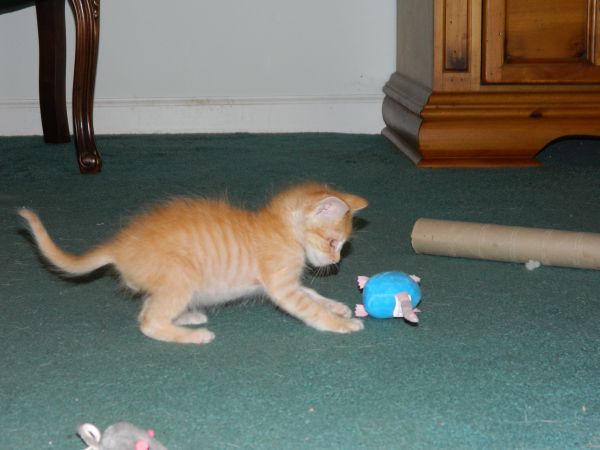 But that didn't stop me from playing with everything. After all, play helps a kitten grow big and strong.